The Best HRV Monitors Compatible With Elite HRV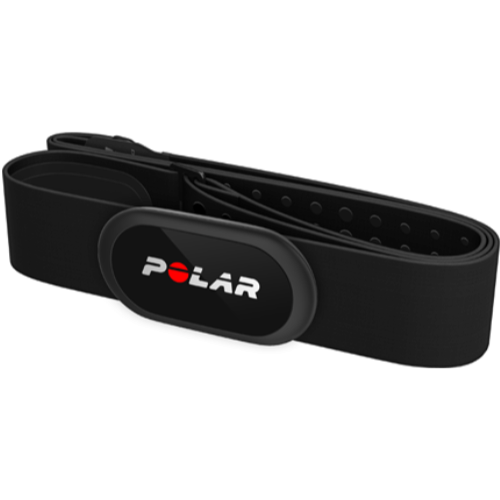 Polar H10
The Polar H10 chest strap HR monitor is a reliable and accurate heart rate sensor.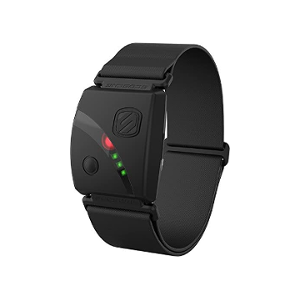 Scosche Rhythm 24
*
Scosche Rhythm Heart Rate Monitor Armband with Dual Band Radio ANT+ and Bluetooth Smart.
* Please note, the Rhythm 24 is not currently compatible with Android 13
Frequently Asked Questions
What are requirements for compatibility?
To accurately measure Heart Rate Variability, your heart rate monitor of choice must:
Capture and transmit accurate R-R Intervals (also called Inter-beat Intervals or IBIs)
Transmit the unaltered R-R intervals via Bluetooth 4.0 or ANT+ (ANT+ receiving only available on certain mobile devices)
What are other compatible heart rate monitors?
The app is compatible with any heart rate monitor that accurately measures R-R intervals and has Bluetooth 4.0 or ANT+ (ANT+ only available for Android devices – see why ANT+ is not available for iOS here).
BlueLeza HRM Blue – Only available in Europe
Zephyr HxM (make sure it's Bluetooth 4.0, not 2.0!)
Cardiosport TP3
Ambiotex smart shirt with cardio-monitor
Garmin HRM Dual and the HRM Pro are the only two with Bluetooth and ANT+. These monitors have not been tested in-house but this information comes directly from Garmin support.

Inner Balance Bluetooth Sensor ear clip
Unconfirmed or incompatible heart rate monitors
The devices below are closed-platform 3rd party devices which will not send data to Elite HRV.
Whoop wrist device
iThlete Finger Sensor
Oura ring
Motiv ring
Apple Watch
We cannot confirm that the below monitors transmit accurate R-R intervals, and thus cannot be used for measuring HRV (but are fine for measuring basic HR).
Biostrap*
Wahoo BLUEHR*
Wahoo TICKR FIT Heart Rate Armband*
Polar OH1 Armband*
Polar Verity Sense
Vernier Go Wireless Heart Rate*
Geonaute*
MyZone MZ-3*
UnderArmour UA Heart Rate*
LifeBEAM hats
TomTom BLE HRM*
Mio ALPHA
Fitbit Charge HR*
Lezyne HRM
Most inexpensive chest straps sold on Alibaba
Knock off brand monitors
*The manufacturers have confirmed that the above devices do not transmit RR intervals to 3rd party apps.
Your device not listed here?
Due to the large number of devices on the market, we are unable to test them all for accuracy and compatibility.
If you are not sure about the above information, your device's manufacturer should easily be able to tell you if their device meets the criteria for compatibility. If they can't, then we would recommend not doing business with them. Look for the contact form on your device manufacturer's website. Here is how to find out if your device is compatible:
Phone or Tablet Send a message to your phone or tablet's manufacturer asking, "Does this device receive Bluetooth 4.0 signals?" – make sure to tell them what device and version you have.
Heart Rate Monitor Send a message to your heart rate monitor's manufacturer asking, "Does this heart rate monitor capture accurate RR intervals? If so, does it alter or smooth the R-R intervals in any way? Also, does it have Bluetooth 4.0 capability?" – make sure to tell them what heart rate monitor you have.
How to Measure HRV With PPG and Pulse Oximetry Devices
Meaningful heart rate variability calculations require accurate measurement of the time between each heart beat. Unfortunately, most wrist bands and watches that use LED/Pulse Oximetry type sensors are not accurate enough yet to capture the exact R-wave peak. Technology has advanced to where these devices can accurately measure basic heart rate now, but that is because heart rate is not sensitive to the tiny changes the way that HRV is.
As an example: If your heart rate is 60 beats per minute, your heart could be beating once per second. In this case, if you were measuring the time between each beat in seconds, it would be 1s, 1s, 1s, 1s, 1s. OR… Your heart could be alternating speeds – something like: 1.17, 0.97, 0.83, 1.03. Either way, your basic heart rate could still be 60 beats per minute. But your heart rate variability would be significantly different in these two scenarios.
Many devices aren't built to measure HRV, so they simply smooth out, or average, the R-R intervals to make it easier to report basic heart rate.
For accuracy, we strongly recommend the Polar H10 HRV monitor or another compatible heart rate chest strap listed above. We are continuously researching the application of wrist HR monitors, pulse oximetry, finger sensor, ear clip and other options. When we are satisfied with accuracy and quality of these devices, we will let you know.
Elite HRV is a participant in the Amazon Services LLC Associates Program, an affiliate advertising program designed to provide a way for websites to earn advertising revenues by advertising and linking to Amazon.com.